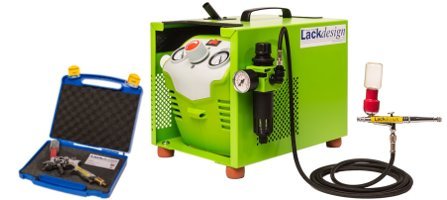 SPOTTI
SMART REPAIR

Painting System
Introducing the produced and patented by us Smartrepair painting system.
This system includes a compressor and a spray gun battery with paint capsule accommodation in different variations and sizes.
The advantages of this system:
cost-saving solution
unbureaucratic
portable system
highly flexible
environmentally friendly / ecologically
time-saving
Interior painting suburb
little Upper Spray
Said summary and simple words: an economic and ecological solution!
An advantage of this coating system is that we give you the paint capsules prescribed with certified and lt. Manual's paints, it was able to fill in an aqueous or solvent-containing base.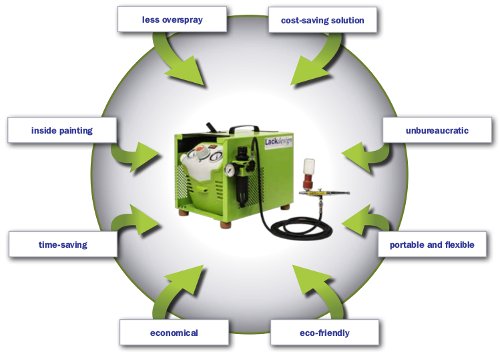 By working with all the "usual suspects" in the industry and also have their own mixing benches in the house will become apparent to you short delivery times. A color pattern for reading the color spectrometer or a color code (AIC, ASNA, RAL, Pantone, NCS, etc.) is sufficient to help you quickly and efficiently.
In addition this product is also available from our own production to any cleaning, preservation and Leather dyes. Likewise, exterior and interior paints from reputable and certified paint manufacturers for Aerospace and Railway.
Since no master yet fallen from the sky, we offer for our paint system and all the smart repair work in indoor and outdoor use, for your employees to multi-day training with examination certificates. Furthermore, we support you in troubleshooting, project management and business development on the subject of surface technology.