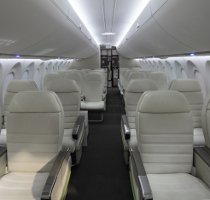 HSH AEROSPACE FINISHES
We are proud of since 2013, the general agent for the sale for Austria, Germany and Switzerland are allowed to be.

More than 25 years HSH Aerospace Finishes began with the production of water-containing coatings for aircraft cabins. These paints are specially developed to meet the laws to meet international flight, train and ship authorities. Inter alia to eliminate highly toxic solvents. Can be applied so safely and without risk paints indoors.

The product range was gradually expanded, so we can offer the following:
Full aqueous coating systems, including primers, fillers and topcoats for all plastics, metals, and particularly noteworthy leather and leather imitations.
A product that can be easily applied with a spray gun and ease of use. Be it in open containers, in spray cans or paint pens.
Low VOC values​​, fast drying time and therefore short life.
High mechanical and UV resistance, no yellowing.
Flexible, national, international and non-bureaucratic assistance.
Fast delivery (48 hours) of products worldwide in any color and with a minimum order of 1 kg.
Products that meet the strict fire and toxicity requirements.
High quality and low cost.

Since we are not only selling the product but also process, we are the right partner for the interior restoration or repair of aircraft, trains, boats, cars, etc.
More information you can find here.